April 9, 2010
Posted: 03:11 PM ET
Washington (CNN) - Supreme Court Justice John Paul Stevens said Friday he will retire this year, giving President Obama another opportunity to shape the nation's highest court. 
Stevens, who turns 90 on April 20 and has served nearly 35 years on the court, announced his resignation in a brief letter delivered to the White House at 10:30 a.m. Friday.
"My dear Mr. President," Stevens wrote. "Having concluded that it would be in the best interests of the court to have my successor appointed and confirmed well in advance of the commencement of the court's next term, I shall retire from regular active service as an associate justice ... effective the next day after the court rises for the summer recess this year."
He signed it, "Most respectfully yours."
White House counsel Bob Bauer discussed Stevens' retirement by telephone at 10:45 a.m. with Obama, who was returning from Europe aboard Air Force One. Obama is expected to make an announcement after his arrival in Washington on Friday afternoon.
Stevens was at a second home Friday in Fort Lauderdale, Florida, a court official said.
Filed under: Justice • Politics • President Obama • Supreme Court
July 29, 2009
Posted: 07:47 AM ET
By Daria Roithmayr & Guy-Uriel Charles. Roithmayr is a law professor at the University of Southern California, Gould School of Law, where she teaches on race and law. She worked for Sen. Edward Kennedy as special counsel on the Clarence Thomas and David Souter confirmation hearings. Guy-Uriel Charles is a law professor at Duke Law School where he is the founding director of the Center on Law, Race, and Politics.
No one was surprised when the subject of race dominated the public conversation during Sonia Sotomayor's confirmation hearings. What was surprising was how unwilling both sides of the aisle were to talk about race openly.
Republicans tried to argue that race should be completely separated from judicial decision-making.
For their part, Democrats tried to minimize the importance of her race to her decision-making by focusing on her record, to show that her race had played no role in her decisions.
Judge Sotomayor herself suggested that life experiences are an important part of the process of judging, but then sought to minimize the difference that those experiences might have made to a particular result.
Most people understand that life experiences and racial identity do affect the decision-making process. But is this something to be lamented or celebrated? We think the latter.
Filed under: Politics • Supreme Court
July 15, 2009
Posted: 12:38 PM ET
Two excellent strategists have very different views on Judge Sotomayor.  Shockingly, one is a Democrat, the other a Republican.

On the left, Maria Cardona.   She's a Democratic strategist and former spokesperson for the Justice Department during the Clinton administration.
On the right, Terry Holt.  He's a former spokesperson for the Bush-Cheney 2004 campaign, and was a senior adviser to the RNC.
EQUAL JUSTICE UNDER SOTOMAYOR - By Maria Cardona
What Judge Sotomayor has displayed during these last few days of her confirmation hearings is that she not only has the impeccable credentials needed in a Supreme Court Justice, but that she also has the vast legal expertise, the experience and the temperament needed take on this most awesome of responsibilities.
What has been striking to me as the hearings continue, is Republican Senators always come back to their anchor criticisms of Judge Sotomayor - her now famous "wise Latina" comment, and the Ricci case. If these are the only things they are going to use, then they either have not done their homework, or they have – and they really can't find any quarrel with the other 4000 decisions and more than 300 opinions that she has authored in her 17-year tenure on the federal bench. Either way, she has answered both clearly and articulately and will not stray from those answers in the next two days.
On the wise Latina comment: "I would hope that a wise Latina woman with the richness of her experiences would more often than not reach a better conclusion than a white male who hasn't lived that life." A provocative, challenging comment that in her words "fell flat?" Perhaps. Racist or suggestive of superiority because of background? Absolutely not.
Judge Sotomayor is talking to a group of Latino Law School students about what it means to have more Latinos and women on the judiciary. It is a well thought out lecture that includes troubling statistics of the historic and continuous under-representation of women and minorities on the judiciary (today among the federal circuit courts' 179 judicial positions, only 12 are occupied by Hispanics). She challenges each of the students to think about what being a woman or a minority will mean in their careers and if they become judges, what it will mean in their judging.
Judge Sotomayor talks about how judges are trained and educated to keep their biases to a minimum and decide cases solely on their merits and guided first and foremost by the rule of law. A perfunctory look at Sotomayor's record makes it obvious she has done exactly that.
This one comment, as Judge Sotomayor has explained so eloquently, simply means that judges must understand what their experiences mean to them, and what biases or prejudices those experiences may spark in a judge. It is only in acknowledging and accepting that those biases may exist, that judges are able to put them aside and judge impartially and objectively, and arrive at their decisions by applying first and foremost, the rule of law. This underscores her judicial philosophy which, as she said in her opening statement, is simple – fidelity to the law.
On the Ricci case: Judge Sotomayor was clearly following what was at the time the prevailing legal precedent. She was part of a three-judge panel that made the decision on this case unanimously. And in fact, four Supreme Court justices agreed with Judge Sotomayor's take on this as it was a split 5-4 decision when it came before the high court. So interestingly, in this case, as in most of her cases, she is demonstrating judicial restraint. She has lived the premise that judges do not make law, they apply the law.
In hammering away at the wise Latina comment, Republicans are trying to paint her as a closet "judicial activist" who is ready to make decisions based on her emotions, while at the same time, hammering her for her decision in the Ricci case which is the epitomy of applying stare decisis, or respect for precedent. Well, you can't have it both ways.
All in all, she is demonstrating what so many of her supporters and admirers, as well as her rivals, have talked about these last few months: an impeccable intellect, grace and coolness under fire, and a uniquely sharp command of the law and the facts at hand. She will be a wonderful addition to the Supreme Court and she will be a justice for all Americans. Her wisdom will benefit all of American society and her depth and breadth of legal experience, which exceeds that of any Supreme Court justice in more than 70 years, will strengthen America's promise of Equal Justice under Law.
If Republicans have not been convinced by her unprecedented qualifications and her expansive record that spans three decades and include all aspects of the legal profession, that she will indeed be all these things, or at the very least be a justice they cannot credibly vote against, then we can only conclude their reasons for opposing her are purely political in nature. And that would be a real shame.
___________________________________________________________________________
SONIA SOTOMAYOR. SUPREMELY QUALIFIED? - By Terry Holt
Try supremely lucky. Lucky that she's Obama's first pick for the nation's high court and that, for the moment, the President remains supremely popular with the American people. Luckier still that the Republicans don't have the heart or the "go for the jugular" approach that Democrats have when it comes to fighting one of these ugly little court battles.
And luckiest of all: the Left would rather win than get it right. If there's one thing our GOP extremists could learn from Leftist extremists, it's that your ideas don't matter as much as the power you can accumulate. No wait, that's not right. Anyway….
Sotomayor is also blessed with the intellect and the experience to make it to the Supreme Court. And in the care of gifted handlers from the White House she will claim her seat in time from the Court's fall session.
Republicans shouldn't attempt to block the nomination, like the Democrats would have done if the shoe were on the other foot. Let's remember that her presence on the court won't alter the ideology of the court one little bit, and it certainly won't have a direct effect on our daily lives overall.
Instead, we must stay focused on offering positive, substantive alternatives to the high tax, monster government policies spewing forth every day, whether it's in health care, energy, or anti-competitive regulation. Sonia Sotomayor might be a good fight, if we had a chance to win it and if it mattered to average people. But we don't and it doesn't.
And you know, watching these hearings the last couple of days, there have been tiny hints that this nominee might not be the rubber stamp the Left expects. Remember her quote from yesterday: "I wouldn't approach the issue of judging the way the President does…" Thank goodness. I will take that as a good thing and consider ourselves lucky for it.
Filed under: LKL Web Exclusive • Sonia Sotomayor • Supreme Court
July 13, 2009
Posted: 11:54 AM ET
The Supreme Court confirmation hearings for Judge Sonia Sotomayor began Monday with leading Democrats and Republicans signaling a fierce ideological debate over her qualifications to sit on the high court.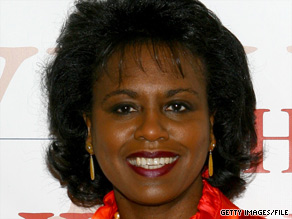 We've got ANITA HILL on the show tonight, who is a former classmate of Sotomayor's at Yale Law School.
Professor Hill has also written a LKL WEB EXCLUSIVE commentary for us discussing Judge Sotomayor's confirmation hearing.
And let us know what you want to hear from Anita Hill on tonight's "LARRY KING LIVE"
Filed under: Sonia Sotomayor • Supreme Court
July 12, 2009
Posted: 06:38 PM ET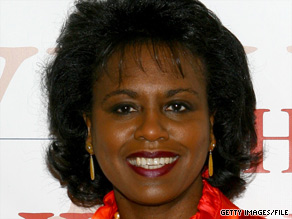 It's High Time
By Anita F. Hill
So much has been made of Judge Sonia Sotomayor's nomination to the Supreme Court that it's hard to know what people expect from the upcoming hearing.  For her part, I expect to see an infinitely qualified and highly prepared nominee anxious to address the Senate Judiciary Committee.  Despite her years of practice and judicial experience, Sotomayor's Republican detractors on the committee will, I suspect, try to show that she is unfit to sit on the court.  A recent study showing that 98 percent of the time she agrees with the majority on constitutional questions will deflate claims that Judge Sotomayor's judicial positions are outside mainstream legal reasoning.  Republican senators will be hard pressed to argue that a Justice Sotomayor would put the law on an unprecedented course given support from the Fraternal Order of Police, Louis Freeh and Ken Starr, not to mention the American Bar Association's highest rating.
In a wider context,  Republican Senators ought to be reminded that President Reagan started the Supreme Court on the course of better gender representation in 1981 with his first nominee, Sandra Day O'Connor.  We are now in our fourth year with only one woman on the country's highest court and Judge Sotomayor's confirmation which would double the number of women on the court isn't parity, but it's a start.
For me the critical question is not whether the Supreme Court should have seats set aside for women; the one so often asked.  Nearly 30 years after Justice O'Connor's appointment, the question we confront as a country is whether we can let go of the presumption that these lofty positions belong to men.    As Justice Ruth Bader Ginsburg put it, "Women belong in all places where decisions are being made…It shouldn't be that women are the exception."    Justice O'Connor agrees with Justice Ginsburg that another woman is needed on the court.  And Justice O'Connor has told none other than David Letterman that she is "very happy we're getting another woman on the court."  Justice Ginsburg, who knows Judge Sotomayor, went further, saying that Judge Sotomayor "will bring to the Supreme Court …a wealth of experience in law and life."
Judge Sonia Sotomayor's professional achievements, fueled by her own intellect and initiative, position her to advance our thinking about women's fitness to judge.  What makes Judge Sotomayor even more uniquely suited for this nomination is that the law helped facilitate many of her accomplishments.  At the beginning of the 1970s, for the most part, law was a profession taught by white men to white men.  Women made up roughly seven percent of entering classes.   Few professors were women and the overwhelming majority of law teachers were white. Justice Ginsburg recently told the New York Times that she was tenured at Columbia University because the school was trying to fulfill President Nixon's Department of Health, Education and Welfare civil rights demands.
In 1972, Title IX issued a simple and sweeping mandate - no one could be excluded from participation in any education program or activity on the basis of sex.  Legislation that would ultimately transform high school and college athletics served as the impetus for law school admission that was truly open to all qualified applicants.  What happened was  remarkable.  From 1970 to 1979, the number of women receiving law degrees increased more than tenfold, from 801 to 10,026.  By the end of the decade, when Sonia Sotomayor graduated from Yale Law School, women, a growing number of them women of color, made up 28 percent of all law graduates.
Notwithstanding high grades and impressive degrees, many still had trouble landing the most coveted jobs with influential judges or prestigious law firms.  Judge Sotomayor herself filed a grievance claiming that, in spite of her sterling undergraduate and law school credentials, a firm refused to consider her for employment because she was a Latina.  By completely ignoring the growing pool of female job applicants, employers risked violating the protections that civil rights law provided against employment discrimination. No, obstacles to professional advancement did not all magically disappear, but doors that were tightly closed a decade before cracked open, and women entered them in record numbers.
As an experienced lawyer and jurist, Judge Sotomayor is representative of a generation of hardworking and talented women lawyers who draw on their life experiences to improve the law, and not, as some have suggested, replace one form of bias with another.  Sonia Sotomayor understands that different perspectives that result from lived experiences.  She also knows that, when interpreting the law, judges should assess "when those opinions, sympathies and prejudices are appropriate."  This kind of honest introspection and a true appreciation for the law are laudable judicial traits.
No longer does the argument that there are not enough qualified women to achieve some semblance of gender parity in the judiciary carry any weight.  Since Judge Sotomayor's graduation, the number of women entering law school grew.  In the past decade women have received nearly half of all law degrees awarded.  Yet, women make up only 25 percent  of the federal district court judiciary.  If ever there was a time for the Senate Judiciary Committee to proceed with a nomination with dignity and fairness, that time is now.  Like no other, this historic hearing could determine the role of women and the court for years to come.
Anita F. Hill, graduated from Yale Law School in 1980 and is currently a professor at Brandeis University's Heller School for Social Policy and Management.  Her commentary is a Larry King Live web exclusive and her thoughts are her own.
Filed under: Larry King Live • LKL Web Exclusive • Sonia Sotomayor • Supreme Court
June 8, 2009
Posted: 12:35 PM ET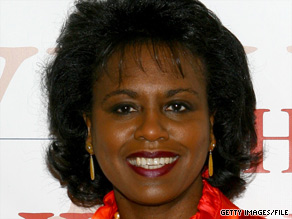 Anita Hill will always be linked to the Senate confirmation hearings for the Supreme Court. 
In 1991, her testimony during the confirmation of Clarence Thomas prompted a generation of women to stand up against sexual harassment.
On the cusp of the Senate hearing for Sonia Sotomayor, Hill, today a professor of law at Brandeis University, talked to ESSENCE.com about Sotomayor, a former classmate of hers at Yale Law School, and the legacy of her Senate Judiciary Committee testimony all these years later. The following is an edited version of that interview:
ESSENCE: What do you think of Sonia Sotomayor as a Supreme Court nominee?
Anita Hill: I think it's an excellent choice, just on the face of the selection. Here's a person who has years of experience on the bench, and has distinguished herself in private practice as well, and has been a prosecutor.
I think she's got an incredible breadth of experience. Clearly she's an exceptional mind, having done very well at her undergraduate school, Princeton, and law school at Yale. But that's just the beginning. There are other things that I think make her a great choice. ESSENCE: Georgetown professor knows what's next for Sotomayor
ESSENCE: Things like... being a woman and a person of color?
Hill: Absolutely, that's part of it. But I think she's a great choice not simply because she's a Latina. She has acknowledged that as part of her identity, in a way that I think is very responsible and wise.
Filed under: Justice • Supreme Court
May 27, 2009
Posted: 07:59 AM ET
By Mark McKinnon, former adviser to President George W. Bush and Sen. John McCain
Memo to my party: Blasting targets like Sonia Sotomayor and Colin Powell is a surefire strategy to guarantee our extinction.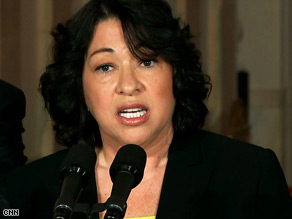 If the GOP is ever to be resurgent, it has to pick its fights carefully. The tendency is, unfortunately, to shoot at everything that moves. Here are a couple of fights we don't need: Colin Powell and Sonia Sotomayor.
Let's face it, Sotomayor is a political trifecta. Woman. Hispanic. Good Housekeeping Seal of Approval from George H. W. Bush.
Yes, Mitch McConnell has to make his pro forma gestures about doing due diligence. And it is important to fully examine Judge Sotomayor's judicial record. But, every day this confirmation battle gets unreasonably extended is a good day for Democrats and a bad day for Republicans.
Read More from the Daily Beast
Filed under: Politics • Supreme Court