Friday the FBI searched the First Church of God in Clarkston, Washington.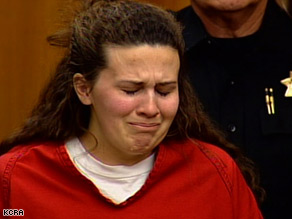 Melissa Huckaby's grandfather, Clifford Land Lawless, was linked to a church in the area in the 1980's.  To read more about the search CLICK HERE.
The current pastor of the church, Bill Cruetzberg, sent this note to Larry regarding the search.
Larry,
I want you to know that Pastor Lawless has never been a part of my Church and as far as I can tell none of his family has been here either.
The only thing that happened is the FBI came to my house on Good Friday, looking for the pastor who was here before me, who was again not Lawless. They had hoped that our previous pastor knew how to find someone they were looking for but he was not in any trouble.
I am disappointed in how some of the reporters have taken things out of context and embelished the story to make something out of nothing.
My heart cries for the famlies who are involved in the sad story I can't imagine how they must feel. Let them know that they are in my prayers.
Sincerely,
Pastor Bill Creutzberg
First Church of God
Clarkston, Washington
Filed under: Sandra Cantu Murder