July 12, 2010
Posted: 09:52 AM ET
by Nick Cumming-Bruce
via nytimes.com
Switzerland will not extradite the film director Roman Polanski to the United States to face charges of unlawful sex with a minor because of a possible fault in the American application for his extradition, Justice Minister Eveline Widmer-Schlumpf told a news conference on Monday.
"He's a free man," she said.
Mr. Polanski was arrested on an international warrant issued by the United States on charges dating from 1977. The director fled on the eve of sentencing in California because of fear that the presiding intended to renege what his defense lawyers said was a deal to avoid a prison sentence.
Ms. Widmer-Schlumpf said the American authorities had rejected a request by her ministry for records of a hearing by the prosecutor in the case, Roger Gunson, in January 2010, which should have established whether the judge who tried the case in 1977 had assured Mr. Polanski that time he spent in a psychiatric unit would constitute the whole of the period of imprisonment he would serve.
"If this were the case, Roman Polanski would actually have already served his sentence and therefore both the proceedings on which the U.S. extradition request is founded and the request itself would have no foundation," the Swiss Justice Ministry said in a statement.
Filed under: Crime • Roman Polanski
December 22, 2009
Posted: 01:16 PM ET
By Harriet Ryan via Los Angeles Times
A state appellate court Monday rejected Roman Polanski's bid to have his 1977 child-sex prosecution dismissed but outlined a way that could end the long-running case without Polanski serving more time behind bars or returning to the American justice system he fled three decades ago.
In a 3-0 ruling, the 2nd District Court of Appeal suggested that Polanski ask to be sentenced in absentia for the statutory rape he admitted committing 32 years ago.
According to the three-justice panel, the sentencing hearing held in his absence would provide a forum for a Los Angeles County judge to evaluate Polanski's allegations of prosecutorial and judicial misconduct in the original handling of the case.
If the evidence is persuasive, the justices wrote, "we are confident that the trial court could fashion a legal sentence that results in no further incarceration for Polanski."
The opinion made clear that the justices were troubled by the misconduct allegations, enough so that they took the unusual step of injecting themselves into the details of a specific case.
"We exhort all participants in this extended drama to place the integrity of the criminal justice system above the desire to punish any one individual, whether for his offense or for his flight," the justices wrote.
The move surprised legal experts.
Filed under: Crime • Roman Polanski
October 2, 2009
Posted: 08:43 AM ET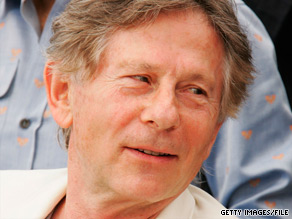 A retired prosecutor whose comments in a 2008 HBO documentary threatened to derail a 31-year-old sex case against film director Roman Polanski now says he lied.
David Wells told CNN on Thursday that he "buttered up" his role in the Polanski case for the documentary crew. He said he lied about trying to goad a judge to sentence Polanski to prison in 1978 for having sex with a 13-year-old girl.
Wells' comments in "Roman Polanski: Wanted and Desired" raised questions of judicial misconduct and spawned Polanski's most recent effort to get the case dismissed. But the legal challenge stalled when Polanski refused to return to the United States, where he faced certain arrest.
"I made these imprudent comments, just to liven it up a little," Wells said. "In retrospect, it was a bad thing to do, and I never knew this thing was going to be shown in the United States."
Wells now says he never spoke with the judge about the Polanski case, as he had claimed in the documentary. "I never discussed this case with [the judge] at any time," Wells told Blitzer.
Asked why he should be believed now, Wells said, "I'm destroying my character in public and everybody in the world knows about it. ... I don't like admitting this."
He agreed to take a polygraph test to set the record straight.
Filed under: International • Justice • Larry King Live • Roman Polanski