By frequent LKL guest and psycotherapist, Dr. Robi Ludwig
You'd have to be living in Siberia right now to not know about the financial crises felt around the world. It seems like no profession has been untouched by the new economic climate we've all found ourselves in.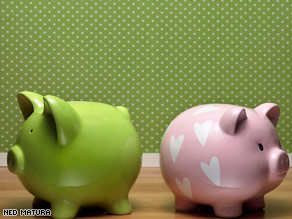 Everyone seems to have a theory as to what caused this financial disaster, how long it will last, and what we need to do, in order to get ourselves out of it. I'll be honest with you; the last thing I am is an economist. And the truth is, I still count on my fingers when no one's looking, but I certainly know about finances and relationships, and how not having enough money (whatever that subjective number is) can cause a heck of a lot of stress in people's lives. Whether we want to admit it or not, money does make life easier, and when there's less of it, certain adjustments have to be made.
Money is the third wheel in a relationship, and it's not a particularly romantic third wheel either. Especially when a couple has to talk about what they need to cut back on and/or what they can no longer do or have (at least for their immediate future). It can feel like a huge loss and embarrasses and assaults one's ego. After all, who wants to have or do less? Who wants to give up on their dreams for the future? This "having less" idea is an understandably upsetting one. I know I don't like it. Yet, many people have to make some pretty tough, yet necessary choices when it comes to altering the way they look at their finances these days.
Filed under: Finance • Robi Ludwig