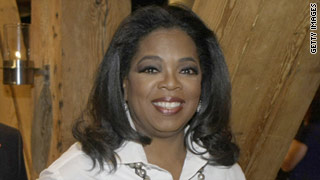 A jury will decide whether Oprah Winfrey defamed the former headmistress of her South African girls school when talking about an abuse scandal in 2007, a federal judge ruled.
A trial is set to begin on March 29 in Philadelphia, Pennsylvania, on the defamation lawsuit filed by Lerato Nomvuyo Mzamane against the talk show host and her production company, Harpo.
"Oprah and Harpo await the opportunity to present the case in court," Winfrey's lawyer, Chip Babcock, said Tuesday.
Mzamane was immediately suspended and later fired after several students at Winfrey's South African leadership academy complained about abuse. A dorm mother was later charged with abusing and assaulting students.
The lawsuit contends that Winfrey's statements at a private meeting with parents - which later became public - and at a news conference defamed the headmistress by implying she knew of the abuse and covered it up.
Mzamane claims the abuse complaints were never brought to her and that Winfrey never let her explain.
"Instead Winfrey elected to forego the option of questioning Plaintiff directly as to her knowledge of the abusive conduct and published statements which arguably created the impression that Plaintiff did in fact have some level of involvement in the Dorm Parents misconduct," the suit said.
Filed under: Oprah Winfrey