(CNN) - The former head of NASA was a passenger on the private aircraft that crashed in Alaska on Monday night, his company said.
He is Sean O'Keefe, EADS North America's chief executive officer.
"Local authorities are reporting that there are survivors and a rescue operation is under way," said Guy Hicks, EADS North America spokesman "No other details are available at this time."
EADS North America is a subsidiary of EADS, the European aerospace company.
The National Transportation Safety Board has assembled a team to probe the Monday night plane crash in Alaska.
Five of the eight people on board the plane that crashed near Dillingham, Alaska, overnight were killed; one sustained serious injuries, and the condition of two people was unknown, a preliminary report from the Federal Aviation Administration said Tuesday.
Senior air safety investigator Clint Johnson, from the NTSB's Anchorage regional office, will be the investigator in charge, and the entire team is expected in Dillingham by midday.
Filed under: NASA
What do you do when you're NASA and comedian Stephen Colbert wins your contest to name the new wing for the International Space Station? You name an orbital exercise machine after him.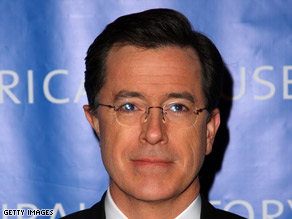 he Combined Operational Load Bearing External Resistance Treadmill, or COLBERT, is expected to keep astronauts in shape.
With the help of a legion of fans, Colbert got the most votes in the space agency's online poll soliciting names for Node 3, which will be called Tranquility after the Sea of Tranquility, where Apollo 11 landed on the moon.
Astronaut Sunita "Suni" Williams revealed NASA's decision on "The Colbert Report," which aired on Comedy Central on Tuesday.
"Your name will be in space, in a very important place," Williams said as Colbert reacted in mock disgust to her announcement of the node's new name.
Filed under: NASA