May 28, 2010
Posted: 09:55 AM ET
Musician, performer, recording artist -
Lady Gaga will be Larry's guest on Tuesday!
What are your questions for LADY GAGA?

Plus! Even more top guests stop by to help Larry celebrate the show's 25th anniversary:
American Idol Finalists, Bill Gates, and a surprise!
Filed under: Bill Gates • Lady Gaga • LKL 25
March 26, 2010
Posted: 05:29 PM ET
via BrisbaneTimes.com.au
Lady Gaga has been compared to Michael Jackson by her music producer.
Rodney Jerkins, who worked with the controversial pop star who is currently performing in Brisbane on her latest song, Telephone – estimated to have received over one billion views on the internet to date – said she reminded him of Michael Jackson, whom he worked with on the Thriller singers 2001 album, Invincible.
"We haven't seen an artist like Gaga in a long time – we haven't seen an artist that really has no fear. I remember Michael Jackson used to tell me he was crucified for doing Thriller, but he had to do what he felt was needed at that time," Rodney told People.com
"I'm just happy to be part of history.
"I've always wanted to leave my stamp on music, and to be able to say that I worked with Michael Jackson and now I'm working with Lady Gaga, who'll probably go down in history as one of the best female entertainers of all time."
Filed under: Lady Gaga • Michael Jackson
March 19, 2010
Posted: 08:13 AM ET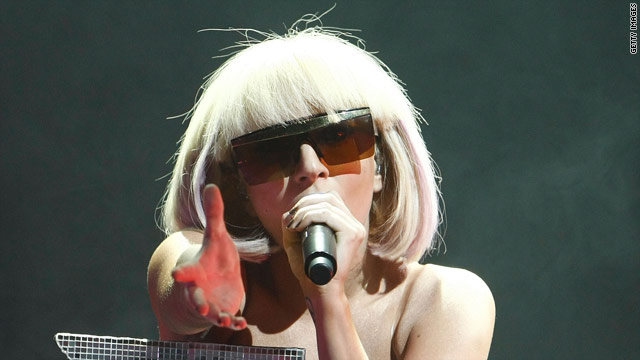 Lady Gaga's former boyfriend, producer and business partner, is suing the pop star for $35 million, claiming he was pushed away after their failed romance.
Songwriter-producer Rob Fusari's lawsuit contends he transformed Stefani Germanotta into "Lady Gaga" and switched her rock riffs with dance beats to make her songs commercial hits.
"We have no comment," Lady Gaga's publicist told CNN on Thursday night.
Lady Gaga, one of the world's hottest recording acts, won two Grammys this year for her debut album.
Robert Meloni, Fusari's lawyer, borrowed a line from William Congreve's tragic play "The Mourning Bride" to set the stage for his arguments.
"Heaven has no rage like love to hatred turned, nor hell a fury like a woman scorned," Meloni said.
Lady Gaga was the woman scorned when Fusari ended their romance, according to the suit.
Filed under: Lady Gaga