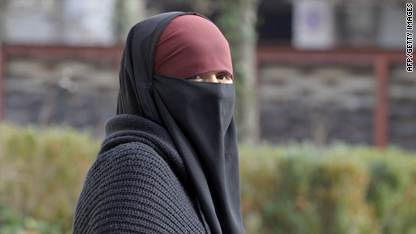 (CNN) - The latest round in the battle of the burqa kicks off Thursday in Belgium, which could become the first country in Europe to ban face coverings worn by observant Muslim women.
Lawmakers are considering a ban in all public places on niqabs, veils that cover the face, as well as burqas, which cover the face and everything else from head to toe.
They're motivated both by security and morality, they say.
"We think all people in public places must show their face," says Denis Ducarme. And, he says, "We must defend our values in the question of the freedom and the dignity of the woman."
His liberal Reformist Movement drafted the legislation, and claims broad cross-party support.
Ducarme denies that Islam requires women to wear burqas or niqabs.
Filed under: CNN • Europe • Islam