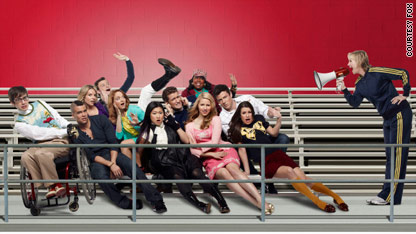 by Tim Stack
via EW.com
Good news for Britney Spears and Glee fans: series creator Ryan Murphy tells EW that an all-Britney episode of the hit Fox musical, an idea floated by Spears' manager via twitter on April 21 after Tuesday's all-Madonna Glee, is actually being considered.
Says Murphy, "I'm interested in the Britney Spears idea. I've always loved her. I'm entertaining it. I think young kids would like that." Murphy also says that he's contemplating doing similar hour tributes to Billy Joel, Led Zeppelin, and, even, Courtney Love! "I actually ran into Courtney Love the other day and talked to her," says Murphy.
"She's interested. I would love to have the kids do a Courtney Love episode one day." But he stresses that with all of these artists it really all comes down to the music and how it fits in the Glee universe. "The key is the songs in the catalogue have to have a certain degree of theatricality," says Murphy.
What Britney songs do you want to appear on Glee?
Filed under: Britney Spears • Music • Television
[youtube=http://www.youtube.com/watch?v=baUx42qs1xU&feature=related]
Filed under: Britney Spears