August 6, 2010
Posted: 03:00 PM ET
Wyclef Jean has filed papers to run for president of Haiti, and Sean Penn is skeptical.
Interviewed on CNN last night as Wyclef officially announced his bid, Penn said, "This is somebody who's going to receive an enormous amount of support from the United States, and I have to say I'm very suspicious of it, simply because he, as an ambassador at large, has been virtually silent. For those of us in Haiti, he has been a non-presence," Penn said.
Penn, who has been active in Haiti since the earthquake, highlighted allegations that Wyclef mishandled $400,000 donated for the country through his Yele Haiti foundation. "He claims he didn't do it. That has to be looked into it," said Penn, who has been running a 55,000-person tent camp through the J/P Haitian Relief Organization he co-founded. "I've been there. I know what $400,000 could do for these people's lives."
Filed under: About Last Night • Larry King Live
May 27, 2009
Posted: 09:37 AM ET
We talked about the tragic death of Mike Tyson's 4 year old daughter last night.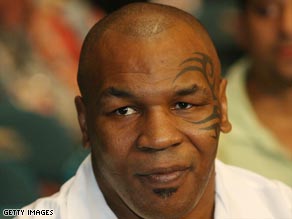 The 4-year-old daughter of former heavyweight boxing champion Mike Tyson died Tuesday, a day after she was injured in a treadmill accident at her home, police in Phoenix, Arizona, said.
Exodus Tyson was pronounced dead at 11:45 a.m. local time Tuesday, said Sgt. Andy Hill, a Phoenix police spokesman.
"The Tyson family would like to extend our deepest and most heartfelt thanks for all your prayers and support, and we ask that we be allowed our privacy at this difficult time," the family said in a statement.
"After a thorough investigation, it appears that this is nothing except a horrible tragedy," Hill told us last night on the show.
Click HERE to see some of last night's show
Filed under: About Last Night • Larry King Live
February 3, 2009
Posted: 11:26 AM ET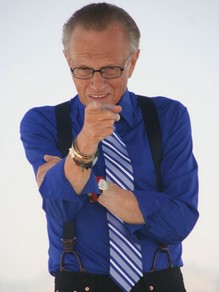 After the show last night, we read a couple of your comments about the octuplets.  You all sure had a lot to say!!
Watch the CNN Video now!!
And don't forget to tune in tonight to see former Governor Rod Blagojevich in his first primetime interview since his impeachment!!
Filed under: About Last Night • Larry King