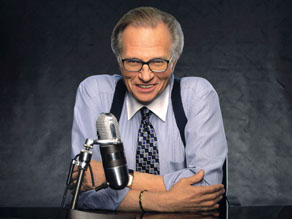 Sure, he may have hung up his nightly suspenders...but Larry isn't going anywhere! 
Larry and his team are busy working on specials for CNN in the new year. 
To keep up to date with Larry and what's going on, make sure to follow him on Twitter @kingsthings and make sure to become a fan on Facebook!
Thanks for watching over the years and Larry and his team look forward to bringing you more new and interviews in the coming year!
Filed under: Larry King Live