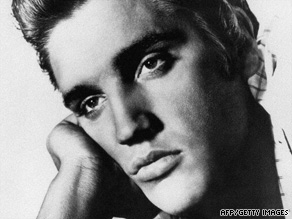 Today marks the 33rd anniversary of the death of Elvis Presley, aka "the King."
For the 70th anniversary of the construction of his beloved 'Graceland,' Priscilla Presley contributed to the LKL blog and we thought it would be appropriate to repost today:
Today on Elvis' birthday and the 70th anniversary of Graceland being built, it's a bittersweet time to remember the life and joy we had at Graceland while Elvis was alive. Riding horses, racing with the golf carts, the home cooked southern meals and all of the gatherings with family and friends made it a playful, fun and loving time. We always celebrated Christmas and, of course, his birthday. This was a very special time of year. You'll note the Christmas decorations are still up. It was Elvis' tradition to keep them up through his birthday.
READ MORE OR PRISCILLA'S POST HERE
Filed under: Elvis