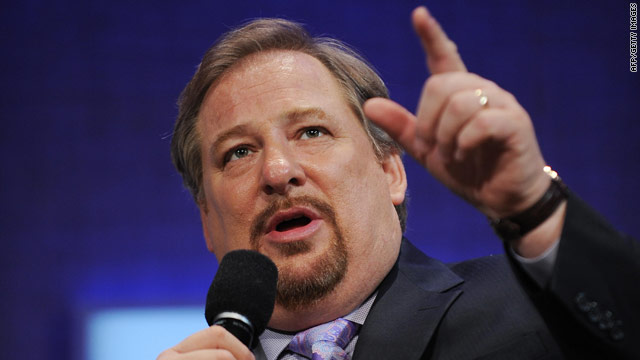 Megachurch pastor Rick Warren is home recovering after his eyes were burned as he pruned a firestick plant in his yard, his spokesman told CNN Thursday.
Warren was hospitalized Monday after the incident and released Tuesday, said his spokesman, A. Larry Ross. Warren is expected to make a full recovery, Ross said.
"My eyes were severely burned by a toxic poison," Warren wrote in a Twitter message Thursday morning. "Hospitalized Mon. Excruciating pain. Now home. Pray my sight loss is restored."
Though the pain was initially so intense that Warren could not open his eyes on Monday, he was seeing well enough Thursday to send the Tweet himself, Ross said. "The pain was excruciating – 12 on a scale of 1 through 10," Ross said. "It's now down to an 8."
Read more from CNN's Religion Blog
Filed under: Health • Religion • Rick Warren