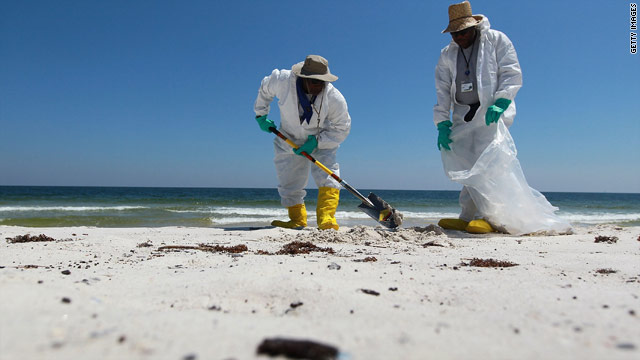 By actor/activist Ted Danson (via Huffingtonpost)
As new estimates show the Gulf oil spill to be the biggest in U.S. history, and images of birds and sea turtles covered in oil begin to surface, the call to end offshore drilling in this country is growing.
While images of oiled wildlife and beaches hit us in the gut - and are part of the reason I got involved in ocean conservation decades ago - there's another reason why it's time to stop drilling for oil in our oceans. It might not have a face or feathers, but it's just as important.
The reason is this: The stubborn push to continue drilling not only fouls our oceans and contributes to climate change, it weakens our ability to join the emerging market for clean energy - specifically offshore wind.
There are several hundred offshore wind turbines installed in Europe, and even China has begun building offshore wind. In comparison, the U.S. is embarrassingly far behind when it comes to utilizing our ocean breezes. Fortunately, several offshore wind projects cleared some major hurdles this year, and it's possible that we have our country's first wind turbines off the coast of Delaware and New Jersey in the next few years.
(read more from Huffingtonpost HERE)
NOTE: Ted Danson was on LKL on May 26th and weighed in on the oil spill in the Gulf  – here's a clip of the show:
Filed under: Gulf Oil Spill • Ted Danson