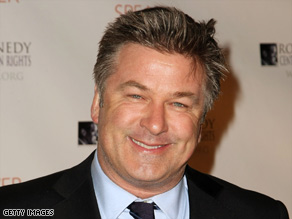 By actor Alec Baldwin (Via HuffingtonPost)
I was speaking to a neighbor recently, out here on the East End of Long Island, about the BP Oil disaster and the impact the spill is having on the Louisiana coast, it's wildlife and fishing industries. Eastern Long Island may be vastly different from the Gulf Coast in terms of culture and politics. However, both regions share a deep and historic link to their waters. Even today, areas on Long Island stretching from Riverhead to both Orient and Montauk Points seem linked, in a rather romanticized way, to a fishing past that has dwindled sharply over the past 40 years.
And yet, like my neighbor, I cannot imagine facing, here where I live, what Gulf Coast residents are facing now. The destruction in the Gulf region, like the Katrina debacle and the September 11th attacks, reminds us that we are one country and that the sudden loss or destruction of our nation's freedoms, monuments, culture, servicemen and women, natural resources, you name it, casts into sharp focus what is ours to protect and defend.
The Gulf of Mexico, at least that part of it that is ours to maintain and fish and enjoy, belongs to every American. Just like the Great Lakes, the Grand Canyon, Monterey Bay, The Rocky Mountains, Cape Cod, Park Avenue, the Lincoln Memorial, the Little League ball field in your town, the place you have coffee at every morning, or take yoga or the place you go to have coffee and make fun of yoga . What is happening down there is happening to you and to me. Because resources like the Gulf ARE this country. They belong to us. And if you aren't so goddamned fed up with this crap from the oil industry that you want to scream, then maybe you need to have some tar balls fall out of the sky on to your front lawn before you get it.
(Read More from Huffingtonpost)
Filed under: Alec Baldwin • Gulf Oil Spill