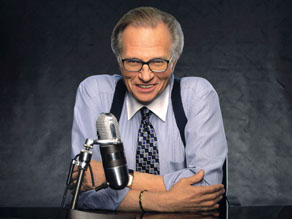 TOP 25 MOMENTS!
As Larry King Live's anniversary week comesto a close, we bring you the TOP 25 momentsin LKL history!
Find out who and what has made an impact, made news and made history on Larry's show since it began in 1985.
WHAT IS YOUR FAVORITE LKL MOMENT OR INTERVIEW?
Filed under: Larry King Live