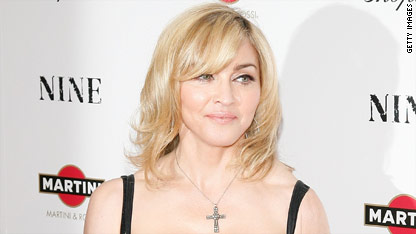 via usmagazine.com
Madonna decries the ruling handed down Thursday in Blantyre, Malawi that will send a gay couple to prison.
"Today, Malawi took a giant step backward," the singer told UsMagazine.com in a statement. "The world is filled with pain and suffering; therefore, we must support our basic human right to love and be loved."
Tiwonge Chimbalanga, 33, and Steven Monjeza, 25, were convicted of unnatural acts and gross indecency and sentenced to 14 years of hard labor in prison.
Homosexuality is seen as an abomination in the South African country and most gays, lesbians and transgender people do not show public affections. The couple held an engagement party that was later splashed across the front page of a local newspaper. They were arrested two days later without bail.
According to the New York Times, Magistrate Nyakwawa Usiwa Usiwa said he was especially offended that the couple celebrated their relationship in public with an engagement party.
Filed under: International • Madonna