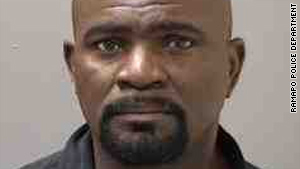 by Scott Huver and Reagan Alexander
via people.com
Like a tackle from the blind spot, Lawrence Taylor's arrest for allegedly sleeping with an underage prostitute hit his former Dancing with the Stars cast-mates out of no where.
"It's shocking right now," said fellow Season 8 contestant Melissa Rycroft. "I danced with him. He was my buddy."
"It's not the LT that I knew," Rycroft told PEOPLE at the 17th Annual Race to Erase MS gala in Los Angeles on Friday. "The LT that I knew was very sweet and caring and compassionate and he took care of all of us and I never saw a temper. I never saw him mistreating anybody."
Rycroft said she would like to see information come out that shows LT did nothing illegal with the 16-year-old girl. "I don't know how optimistic I am about that, but I can hope."
Tony Dovolani echoed those comments at the event, calling Taylor, "such a cool guy," and opted not to make any quick judgments adding, "I don't know the details, so I can't make any comments either way. I feel for the both parties because this is not a pleasant situation to be in."
Filed under: Crime • Dancing With The Stars • Sports