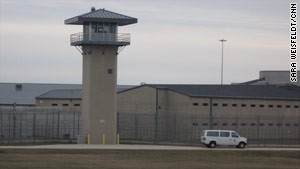 NOTE: We'll be talking to wives and a husband whose spouses are behind bars – TONIGHT on LKL – 9pmeastern/6pmpacific!!
Some of our guests are on the new show, "Prison Wives," which profiles those who have fallen in love, and remain devoted to each other, despite the fact that one spouse is in prison. "These unconventional families give viewers a look both inside prison life and at what keeps these relationships together, for better or worse, for richer or poorer."
Check out more on "Prison Wives" HERE
And let us know what you want to hear tonight!
Filed under: Larry King Live