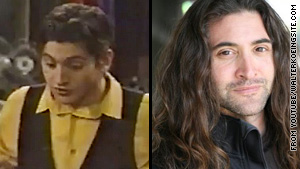 Andrew Koenig's father, hoping his missing son just wants to be alone for a while, made an emotional appeal directly to him Wednesday.
"I just want to know you're OK," Walter Koenig said at a news conference in Vancouver, Canada. "If it means you just want to stay here, that's OK. You don't have to come back. Just let us know that's your intention."
Walter and Judy Koenig have been distraught since they realized the former "Growing Pains" star missed his flight from Vancouver to Los Angeles, California, last week.
The last time anyone who knows Koenig saw him was at a friend's Vancouver home on February 14, police said.
About 30 police officers formed search teams Tuesday to scour the city's 1,000-acre Stanley Park, where friends said Koenig, 41, liked to take long walks, police said.
Filed under: Hollywood