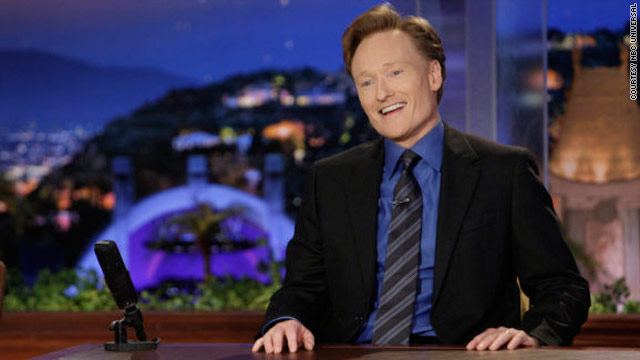 Conan O'Brien has signed a deal with NBC to walk away from "The Tonight Show," the network confirmed Thursday.
"NBC confirms a deal is signed and an official announcement will be made this morning," said NBC spokeswoman Allison Gollust.
The network did not provide details on the agreement, but the deal is expected to include a severance payment of about $32 million for O'Brien plus about $12 million for his staff, according to the Wall Street Journal.
The newspaper said the pact could contain a "nondisparagement clause" for both O'Brien and the network. It is also expected to bar O'Brien from appearing on other shows or hosting his own show for a period of time, sources told the Journal.
O'Brien has been at odds with NBC since the network tried to push "The Tonight Show" to a later time slot. The dispute erupted into a weeks-long controversy that galvanized fans of the show and roiled the entertainment industry.
The deal, which was reportedly inked at 1 a.m. PT on Thursday, would reinstate Jay Leno as host of "The Tonight Show" at 11:35 p.m., the Journal said.
O'Brien's departure comes after NBC abruptly decided to cancel "The Jay Leno Show," which had received lukewarm ratings after only three months on the air. The network sought to give Leno a half-hour show at 11:35 p.m., and then move O'Brien's "Tonight Show" to 12:05 a.m.
O'Brien, who has hosted the show for just seven months, objected to the change. He said in a Jan. 12 letter addressed to "People of Earth" that moving the show back would "seriously damage what I consider to be the greatest franchise in the history of broadcasting."
Filed under: Conan O'Brien