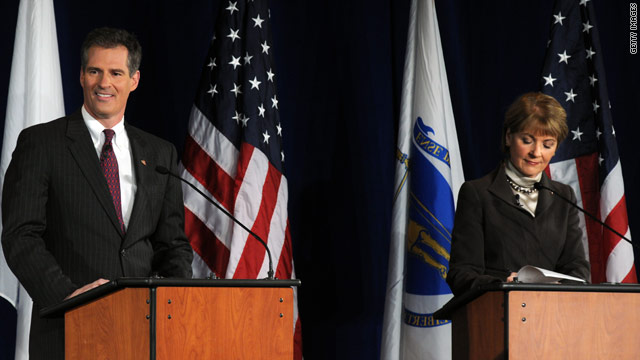 A couple of weeks ago, President Obama appeared to be on the brink of achieving the Democratic dream of comprehensive health care reform.
Today that dream is at risk of being derailed in the most Democratic of states: Massachusetts.
Democrats are increasingly nervous over the once inconceivable prospect that they will lose Tuesday's special election to replace Sen. Ted Kennedy, who died last August. Losing the seat would strip Democrats of their 60-seat Senate majority and give Republicans enough votes to block the reform bill - along with other key parts of the president's agenda.
Kennedy - an advocate for health care reform throughout his career - held his seat for more than 46 years.
The latest poll, however, shows Republican state Sen. Scott Brown leading Democratic state Attorney General Martha Coakley. An American Research Group survey taken Friday through Sunday had Brown ahead of Coakley by seven points, 52 to 45 percent. The survey's sampling error was four percentage points.
No poll released in the past few days has shown Coakley ahead.
**NOTE: We will have a special LIVE midnight edition TONIGHT to discuss the MA Senate race – let us know what you think about the results!
Filed under: Congress • Politics