A Georgia couple arrived at the White House on the wrong day for a tour recently and got much more than they bargained for.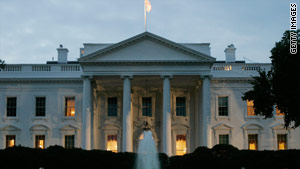 After being screened by the Secret Service, Harvey and Paula Darden of Hogansville, Georgia, were led into a lavish invitation-only breakfast where they met the president and the first lady.
How the couple was able to get into the White House event without being on the guest list was called "dumb luck" by the Dardens. The White House is calling it a "nice gesture" and has been explaining how this incident is nothing like the breach of security that took place when Tareq and Michaele Salahi infamously crashed the Obamas' state dinner.
The Dardens got into the White House on Veterans Day, weeks before the Salahis' infamous party crashing. The couple mistakenly arrived a day early for a tour that was booked by their congressman.
The White House says it put the Dardens through the appropriate screenings and criminal background checks before allowing them to go to the Veterans Day breakfast because there were no tours scheduled that day.
Harvey Darden, 67, says the whole thing was a surprise to him because at the time he did not realize that he was at the White House on the wrong day.
Darden says he was standing outside the White House security booth with his 62-year-old wife when he heard: "Mr. and Mrs. Darden, you are cleared to come in."
Filed under: President Barack Obama • White House