via Los Angeles Times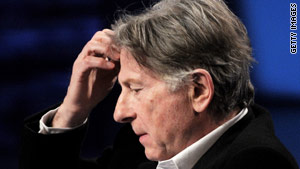 When Roman Polanski is released on bail in the next few days to be under house arrest at his Alpine chalet, he will have much more freedom than he did at his Zurich-area jail cell, according to reports from Switzerland.
A Swiss justice officials was quoted by AFP and Swiss news media as saying Polanski would be allowed to make unlimited phone calls and have full access to e-mail and the Internet. Although he cannot leave his house, he can invite friends over and throw parties at the tony chalet in the ski resort of Gstaad.
"He will have no prison regime," Justice Ministry spokesman Falco Galli told AFP. "He is completely free to determine his daily schedule. It's also up to him to get in food and other supplies."
Filed under: Crime • Larry King Live