via Los Angeles Times LA Now blog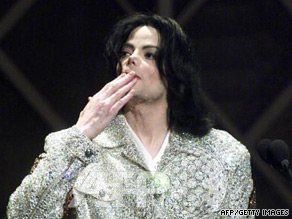 Michael Jackson's funeral at Forest Lawn cemetery in Glendale cost more than $1 million, including $35,000 for the pop star's burial garments, according to court documents unsealed today.
Jackson was interred amid much media hype at the cemetery's Great Mausoleum in September. The pop singer's remains were placed in a crypt in the Holly Terrace section of the mausoleum, a massive building that is the final resting place for stars from film's golden age, including Jean Harlow, Carole Lombard and Clark Gable.
According to court documents reviewed by The Times, the funeral cost $1.09 million. Most of that money went to Forest Lawn for various costs. Besides the cost of Jackson's garments, the court documents said flowers for the burial cost $16,000.
A judge approved the cost of the burial in September, but the records were not unsealed until today.
Filed under: Larry King Live • Michael Jackson