*Note: Judge Jeanine Pirro is a former judge and district attorney.  She's a frequent guest on Larry King Live and CNN.  Here, Judge Pirro shares her views on the security breach at the White House involving Tareq & Michaele Salahis and who she thinks is to blame.  Her thoughts are her own.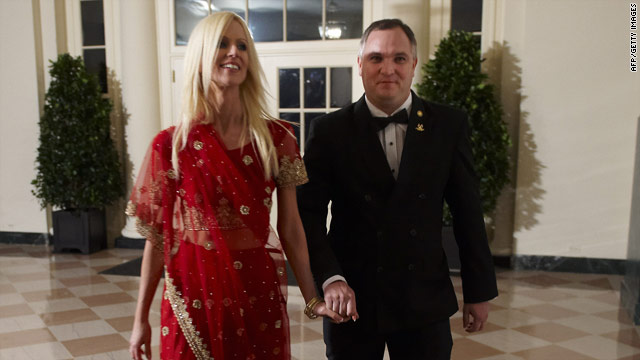 The latest fiasco involving the egocentric, power hungry, wannabe celebrities, Michaele and Tareq Salahi, is matched only by the apparent laziness, ineptitude, or incompetence of the United States Secret Service who allowed these lawsuit challenged bozos into the inner sanctum of a White House State Dinner.  Their actions are nothing more than a reminder of how some government employees – in this case the United States Secret Service – who are paid by each of us with our hard earned tax dollars to protect the President, are not worthy of the jobs they hold. This utter lack of even the most fundamental requirements of not just safety, but protocol, requires both swift and certain sanctions.  Hell, I've been to private parties, and hosted a few myself, that had better security.
As an elected district attorney for many years, I know first-hand the passion and excellence of those members of law enforcement who give up the better life and higher paying jobs because they believe in what they do.  They are my heroes.  By the same token, I also know of civil servants who take advantage of taxpayer funded government jobs, and do as little as possible to keep those jobs.
Examples:  the parole officers in the Phillip Garrido case who did nothing to uncover the fact that 12-year-old Jaycee Lee Dugard was being raped and impregnated for 19 years while under their watch; the Cleveland police in the Anthony Sowell case who paid little attention to a naked woman falling out of a second floor window of a registered sex offender's house, and the stench of decaying corpses (which they conveniently and lazily blamed on a neighboring sausage factory); and Major Nidal Malik Hasan who allegedly communicated with a terrorist leader, spewed hatred of our government, and love of suicide bombers, while under our watch and pay!
Filed under: Larry King Live • Politics