A mistrial has been declared in the trial of two people accused of attempting to extort millions from actor John Travolta after the death of his 16-year-old son, Jett.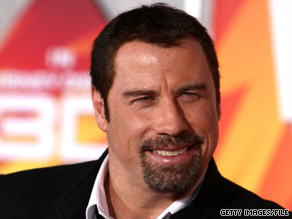 Judge Anita Allen thought someone in the jury had had inappropriate communications outside of the jury room, where jurors had been deliberating for eight hours.
The judge received information that an announcement had been made at a local political rally that one of the defendants had been found not guilty.
Paramedic Tarino Lightbourn and former Bahamian Sen. Pleasant Bridgewater, who is also Lightbourn's attorney, were accused of trying to extort money from Travolta.
Jett Travolta suffered a seizure on January 2 at the family's vacation home on the island of Grand Bahamas, where the family was spending a New Year's holiday.
Lightbourn and Bridgewater allegedly tried to get Travolta to pay them $25 million to not make public a medical document, declining to have Jett transported to a nearby hospital. Travolta refused a demand for money.
(ReadMore)
Filed under: John Travolta • Justice