Washington Post Staff Writer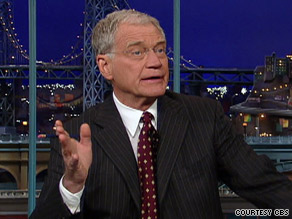 Part of America thinks David Letterman is a dirty dog, and the other part thinks we should keep our noses out of his private business.
Those who see Dave as a showbiz guy who need not answer to anyone other than his family are, in my view, missing the point that the boss was having sex with subordinates. Or maybe they just don't care. If my online chat yesterday was any indication, more people are in the get-off-his-back camp.
Boston: "David Letterman was a famously single man. Other than the Enquirer and Us, who cares who a TV star is sleeping with? I'm sure their celebrity means a heck of a lot more pretty women than most of us though."
Brooklyn: "Am I the only one missing the big deal with Letterman? He's an entertainer, not the country's moral compass. And it seems to be a personal matter, not a public one. Big star has sex with hot young women. Wow. Stop the presses. I'm not even sure why Letterman made such a big deal of it himself."
Maybe because he realizes this could permanently soil his image?
After all, no one forced Dave to address the mess again last night. Something tells me that after a few days at home with his new wife, he realized he had more 'splainin' to do.
Here's my report on the latest developments.
Filed under: David Letterman • Larry King Live