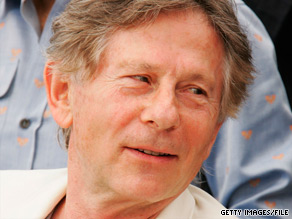 A retired prosecutor whose comments in a 2008 HBO documentary threatened to derail a 31-year-old sex case against film director Roman Polanski now says he lied.
David Wells told CNN on Thursday that he "buttered up" his role in the Polanski case for the documentary crew. He said he lied about trying to goad a judge to sentence Polanski to prison in 1978 for having sex with a 13-year-old girl.
Wells' comments in "Roman Polanski: Wanted and Desired" raised questions of judicial misconduct and spawned Polanski's most recent effort to get the case dismissed. But the legal challenge stalled when Polanski refused to return to the United States, where he faced certain arrest.
"I made these imprudent comments, just to liven it up a little," Wells said. "In retrospect, it was a bad thing to do, and I never knew this thing was going to be shown in the United States."
Wells now says he never spoke with the judge about the Polanski case, as he had claimed in the documentary. "I never discussed this case with [the judge] at any time," Wells told Blitzer.
Asked why he should be believed now, Wells said, "I'm destroying my character in public and everybody in the world knows about it. ... I don't like admitting this."
He agreed to take a polygraph test to set the record straight.
Filed under: International • Justice • Larry King Live • Roman Polanski