What appears to be the outline of a child in a fetal position can be seen in a photograph of the trunk liner from the car driven by Casey Anthony, a Florida woman charged with killing her 2-year-old daughter, according to documents released in the case.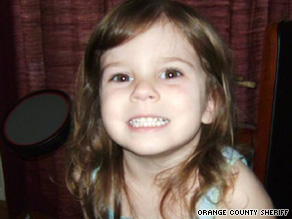 "A very interesting photo exists of the trunk liner ... which highlights the very large stain," FBI Intelligence Analyst Karen Cowan writes to a colleague in a September 2008 e-mail contained among nearly 1,000 pages of documents released Tuesday.
"If you look closely at this photo, there appears to be the outline or silhouette of a child in the fetal position. You can make out what may be the back, bottom and legs most clearly."
An FBI supervisory photographic technologist replied in a later e-mail, "We do not report conclusions about what may or may not have left any marks or impressions in cases like this - it is too speculative. Others can draw their own conclusions about that."
Filed under: Caylee Anthony • Justice