Michael Jackson was one of the most famous people in the world. Yet for all his global notoriety, the man himself was shrouded in mystery.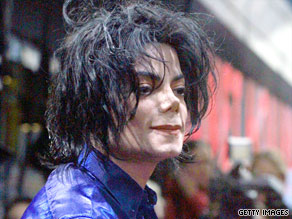 Now some of that mystery has been peeled away. Jackson recorded about 30 hours of deeply personal thoughts with his friend and spiritual adviser, Rabbi Shmuley Boteach, between August 2000 and April 2001.
The results are the basis of a new book, "The Michael Jackson Tapes: A Tragic Icon Reveals His Soul in Intimate Conversation." Boteach joined LKL in an interview on Monday night that painted the pop star as a lonely, injured soul who craved adoration and love but was too damaged to find it.
Boteach's recordings also revealed Jackson's relationships with various family members and celebrities - some of which were warm, others tense and others painful and dysfunctional.
When Jackson was recording his tapes, Madonna was not held in high esteem.
"She is not a nice person," Jackson told Boteach. Jackson revealed how he and Madonna had bickered about where they would socialize.
"Madonna laid the law down to me before we went out. [She said] I am not going to Disneyland, OK? That's out," Jackson said. "I said, 'I didn't ask to go to Disneyland.' She said, 'We are going to the restaurant. And afterwards, we are going to a strip bar.'
"I said, 'I am not going to a strip bar, where they cross dress. ... I am not going to there. If that's how it is, forget this whole thing. ... Afterwards, she wrote some mean things about me in the press. And I wrote that she is a nasty witch, after I was so kind to her," Jackson said.
King asked Boteach whether Jackson's opinion might have moderated on Madonna, especially in light of her warm comments at his memorial service.
"Well, let's be very fair to Madonna," Boteach said. "These comments by Michael were said about his experiences with Madonna years and years ago, when she had an extremely testy public image. She was the Material Girl, the bad girl. And I think Michael was reacting to that."
Filed under: Larry King Live • Michael Jackson