The events of a single afternoon when she was 13 years old have haunted Samantha Geimer her entire life. A famous movie director allegedly gave her champagne and had sex with her.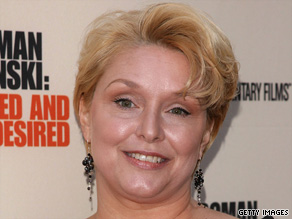 She is 45 now, and wishes the whole matter would just go away. The arrest of Roman Polanski in Switzerland over the weekend makes that highly unlikely. Geimer is back in the news in connection with the infamous 1977 California sex case, whether she likes it or not.
It should have ended three decades ago, when Polanski pleaded guilty to a single count of unlawful sexual intercourse with a minor. He would have been given credit for time served while undergoing an evaluation and placed on probation.
But Polanski fled the country before sentencing, fearing the judge would back out of the plea bargain and sentence him to prison.
Geimer, who lives in Hawaii with her husband and three children, will not be commenting until Polanski's legal situation in Switzerland is clarified, her lawyer told CNN. But in past interviews she made it clear that a plea bargain intended to spare her pain as a teenager continues to cause her grief as an adult.
Once an aspiring actress, Geimer has said she long ago got over what Polanski did to her. She sued him, and a settlement was reached out of court. But the media, prosecutors and the courts in Los Angeles, California, continue to torment her, she has said.
Filed under: International • Justice