Washington Post Foreign Service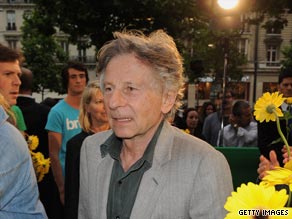 PARIS, Sept. 28 - Roman Polanski's chief attorney said Monday the imprisoned movie director would fight any attempt by Swiss authorities to extradite him to the United States, setting the stage for an international legal struggle over his fate.
"He is in a fighting mood and determined to defend himself," the Paris-based lawyer, Herve Temime, said in a statement.
European cultural figures, political leaders and show-business personalities rose up in Polanski's defense, insisting that the film director be released because his original criminal charge dates from a 1977 incident. They portrayed the determination of Los Angeles judicial authorities to bring him to trial so many years later as vindictive and a stain on U.S. democracy.
Filed under: Crime • Entertainment • Larry King Live