By Andrew Gregory via Mirror.co.uk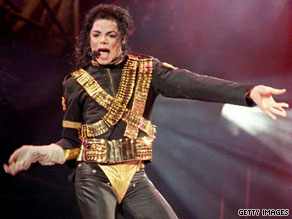 Michael Jackson's fatal heart attack was kept secret for three hours in a bid to cover-up the real cause of his death, it was claimed yesterday.  Dr Steven Hoefflin, a friend of the singer, revealed the latest twist after speaking to medics involved in Jackson's case.
He confirmed: "They say he had lividity, which means his blood had already sunk to the back of his body.  "This indicates Michael's heart had stopped hours earlier."
Experts at the coroner's office also reportedly believe Jackson was moved after his heart attack as they discovered disruptions in the pattern of "livor mortis" on his body.
Purple marks show where blood has settled in a lifeless body, which usually takes at least five hours to become apparent. Forensic pathologist Dr Cyril Wecht, not involved in the Jackson case, said: "If someone carried the body from one room to another, the livor would be 'broken' where contact with the body was made.
"If one person held his ankles and the other held him under his arms, there would be corresponding white interruptions of livor mortis in those spots."
Filed under: Larry King Live • Michael Jackson