From US Magazine:
Dermatologist Arnold Klein knows he's the father of Michael Jackson's two oldest kids, Prince, 12 and Paris, 11, his lawyer admits to Usmagazine.com.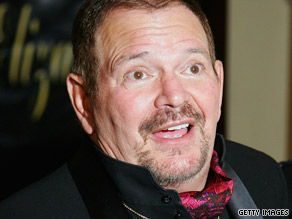 "There was a possibility that the two older kids could be biologically linked to Dr. Klein. And Dr. Klein was well aware," his lawyer, Mark Vincent Kaplan, tells Us when explaining why he was present at a guardianship hearing for Jackson's children.  Us Weekly first confirmed from multiple sources that Klein - Jackson's longtime dermatologist - is Prince and Paris' biological father. Debbie Rowe, who worked for Klein for 23 years, is the biological mother, and was wed to Jackson for three years. (Jackson was also father to Blanket, 7, born to a different surrogate mother.)
Kaplan continues: "Dr. Klein wanted to assert a request that he had concerns. He had an agreement with Michael Jackson that if anything happened to Michael Jackson... Dr. Klein would do what he could to see that they were protected."
Filed under: Larry King Live • Michael Jackson