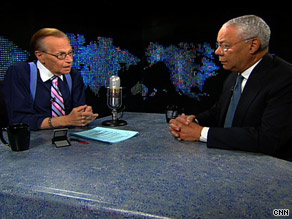 A look back at our newsmaking interview with Gen. Colin Powell.  He and Larry talk about everything from the Henry Gates controversy, Pres. Obama, Iraq, Afghanistan, and his comments on N. Korea are fascinating!
Plus, we want to hear from you:
If Colin Powell were to run for President, would you vote for him?
Filed under: Colin Powell • Larry King Live