Simon Cowell and the other judges on 'American Idol' will not have Paula Abdul to kick around anymore.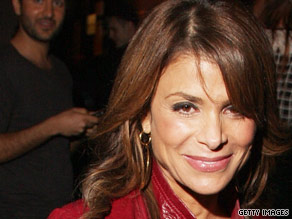 Abdul announced late Monday night on her official Twitter page that she will not be returning to the highly popular show.
"With sadness in my heart, I've decided not to return to IDOL. I'll miss nurturing all the new talent, but most of all being a part of a show that I helped from day 1 become an international phenomenon," the statement said on Abdul's verified Twitter account.
A statement from Fox and the companies that produce the show verified that Abdul was leaving.
"Paula Abdul has been an important part of the 'American Idol' family over the last eight seasons and we are saddened that she has decided not to return to the show," the statement said. "While Paula will not be continuing with us, she's a tremendous talent and we wish her the best."
Fans had been posting comments on social network sites for over a week wondering whetherAbdul was going to return to the show.
Filed under: American Idol • Entertainment • Hollywood