From The Daily Beast contributor Gerald Posner:
Today, a court decides who controls Michael Jackson's finances. Whoever wins, reports The Daily Beast's Gerald Posner, will inherit a secret legacy of dicey advisers and vanished cash.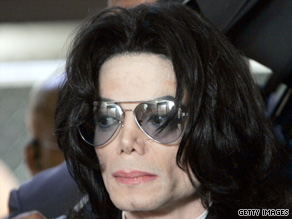 As the world awaits Michael Jackson's autopsy results, along with the expected conclusion on which drugs, and which doctors, caused his death, an equally dramatic mystery is playing out in California courts today:  How did the pop superstar's massive fortune disappear?
Getting answers to that question has been delayed by the very people in charge of safeguarding the estate, The Daily Beast has learned. The singer's mother, Katherine Jackson, will be squaring off today against the estate's official executors in Los Angeles Superior Court, to determine who will control a fortune once estimated to top $500 million. According to several people familiar with the estate proceedings, speaking only on the condition of anonymity, this fight has delayed an urgent probe into what happened to millions of dollars in missing Jackson funds. Some of these sources say they fear that potential leads and evidence may get cold as those involved in any plundering scatter and have the time to cover misdeeds by destroying paper or electronic records.
READ MORE FROM THE DAILY BEAST
Filed under: Larry King Live • Michael Jackson