Michael Jackson's ex-wife and the mother of his two eldest children, Debbie Rowe, has agreed not to challenge the singer's mother for custody of the children, a Jackson family lawyer said in a CBS News interview.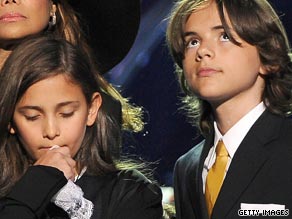 Londell McMillan, who represents Katherine Jackson, said a tentative agreement was reached "for the best interests of the children."
"This is not a money deal," McMillan said. "This is not about money."
Debbie Rowe never publicly said if she would fight Jackson's 79-year-old mother for custody of her son and daughter - ages 11 and 12 - and a court hearing concerning custody was delayed several times this month while lawyers for each side talked. The youngest child, 7, was carried by a surrogate mother, whose name has never been released.
Katherine Jackson gained temporary guardianship of Michael Jackson's three children soon after his death last month.
Filed under: Larry King Live • Michael Jackson