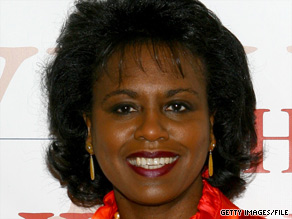 It's High Time
By Anita F. Hill
So much has been made of Judge Sonia Sotomayor's nomination to the Supreme Court that it's hard to know what people expect from the upcoming hearing.  For her part, I expect to see an infinitely qualified and highly prepared nominee anxious to address the Senate Judiciary Committee.  Despite her years of practice and judicial experience, Sotomayor's Republican detractors on the committee will, I suspect, try to show that she is unfit to sit on the court.  A recent study showing that 98 percent of the time she agrees with the majority on constitutional questions will deflate claims that Judge Sotomayor's judicial positions are outside mainstream legal reasoning.  Republican senators will be hard pressed to argue that a Justice Sotomayor would put the law on an unprecedented course given support from the Fraternal Order of Police, Louis Freeh and Ken Starr, not to mention the American Bar Association's highest rating.
In a wider context,  Republican Senators ought to be reminded that President Reagan started the Supreme Court on the course of better gender representation in 1981 with his first nominee, Sandra Day O'Connor.  We are now in our fourth year with only one woman on the country's highest court and Judge Sotomayor's confirmation which would double the number of women on the court isn't parity, but it's a start.
For me the critical question is not whether the Supreme Court should have seats set aside for women; the one so often asked.  Nearly 30 years after Justice O'Connor's appointment, the question we confront as a country is whether we can let go of the presumption that these lofty positions belong to men.    As Justice Ruth Bader Ginsburg put it, "Women belong in all places where decisions are being made…It shouldn't be that women are the exception."    Justice O'Connor agrees with Justice Ginsburg that another woman is needed on the court.  And Justice O'Connor has told none other than David Letterman that she is "very happy we're getting another woman on the court."  Justice Ginsburg, who knows Judge Sotomayor, went further, saying that Judge Sotomayor "will bring to the Supreme Court …a wealth of experience in law and life."
Judge Sonia Sotomayor's professional achievements, fueled by her own intellect and initiative, position her to advance our thinking about women's fitness to judge.  What makes Judge Sotomayor even more uniquely suited for this nomination is that the law helped facilitate many of her accomplishments.  At the beginning of the 1970s, for the most part, law was a profession taught by white men to white men.  Women made up roughly seven percent of entering classes.   Few professors were women and the overwhelming majority of law teachers were white. Justice Ginsburg recently told the New York Times that she was tenured at Columbia University because the school was trying to fulfill President Nixon's Department of Health, Education and Welfare civil rights demands.
In 1972, Title IX issued a simple and sweeping mandate - no one could be excluded from participation in any education program or activity on the basis of sex.  Legislation that would ultimately transform high school and college athletics served as the impetus for law school admission that was truly open to all qualified applicants.  What happened was  remarkable.  From 1970 to 1979, the number of women receiving law degrees increased more than tenfold, from 801 to 10,026.  By the end of the decade, when Sonia Sotomayor graduated from Yale Law School, women, a growing number of them women of color, made up 28 percent of all law graduates.
Notwithstanding high grades and impressive degrees, many still had trouble landing the most coveted jobs with influential judges or prestigious law firms.  Judge Sotomayor herself filed a grievance claiming that, in spite of her sterling undergraduate and law school credentials, a firm refused to consider her for employment because she was a Latina.  By completely ignoring the growing pool of female job applicants, employers risked violating the protections that civil rights law provided against employment discrimination. No, obstacles to professional advancement did not all magically disappear, but doors that were tightly closed a decade before cracked open, and women entered them in record numbers.
As an experienced lawyer and jurist, Judge Sotomayor is representative of a generation of hardworking and talented women lawyers who draw on their life experiences to improve the law, and not, as some have suggested, replace one form of bias with another.  Sonia Sotomayor understands that different perspectives that result from lived experiences.  She also knows that, when interpreting the law, judges should assess "when those opinions, sympathies and prejudices are appropriate."  This kind of honest introspection and a true appreciation for the law are laudable judicial traits.
No longer does the argument that there are not enough qualified women to achieve some semblance of gender parity in the judiciary carry any weight.  Since Judge Sotomayor's graduation, the number of women entering law school grew.  In the past decade women have received nearly half of all law degrees awarded.  Yet, women make up only 25 percent  of the federal district court judiciary.  If ever there was a time for the Senate Judiciary Committee to proceed with a nomination with dignity and fairness, that time is now.  Like no other, this historic hearing could determine the role of women and the court for years to come.
Anita F. Hill, graduated from Yale Law School in 1980 and is currently a professor at Brandeis University's Heller School for Social Policy and Management.  Her commentary is a Larry King Live web exclusive and her thoughts are her own.
Filed under: Larry King Live • LKL Web Exclusive • Sonia Sotomayor • Supreme Court