Michael Jackson's personal chef Kai Chase says June 25 was shaping up as another typical day in the superstar's usually peaceful and orderly home until an urgent plea from Jackson's personal doctor sent panic sweeping through the household.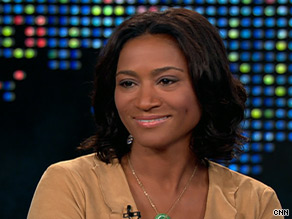 In an interview with CNN's Larry King that aired Thursday night, Chase described the chaotic events that fateful day and what life was life inside the Jackson family before the singer's shocking death.
Chase said she was downstairs preparing lunch for Jackson - being sure to wrap it in Saran wrap because the singer liked his meals served room-service style - when Dr. Conrad Murray called out for her. Murray is the central focus of a federal investigation into the singer's death, a law enforcement official told CNN on Wednesday.
Around noon or a little after, Chase said, "Dr. Murray comes down the stairs. There was a stairwell that leads into the kitchen. And he's screaming: Hurry! Go get Prince. Call security. Get Prince."
Chase said she quickly got Jackson's oldest son.
Filed under: Larry King Live • Michael Jackson