Michael Jackson's body will return to his Neverland Ranch on Thursday morning for a public viewing Friday, CNN has learned.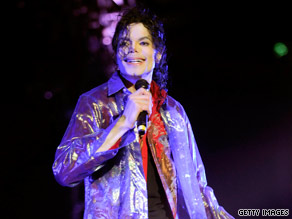 A private memorial service is scheduled for Sunday.
Also, a Jackson will, written in 2002, has been found, according to family lawyer Londell McMillan.
It was not immediately clear whether Jackson's body would be interred at Neverland.
He purchased the Neverland Ranch, north of Santa Barbara, in 1987 and filled it with animals and amusement rides. He lived at the property until soon after his 2005 acquittal on child molestation charges.
He later ran into financial problems with Neverland but retained a stake in it at the time of his death June 25.
The ranch is named for the fictional world in J.M. Barrie's "Peter Pan," a favorite story of Jackson's.
The singer's hometown of Gary, Indiana, is asking the family to have him buried there, according to the mayor's spokeswoman.
Filed under: Larry King Live • Michael Jackson