Redmond O'Neal will be temporarily freed from jail to attend the funeral of his mother, actress Farrah Fawcett, on Tuesday, officials said.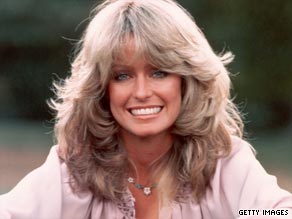 Fawcett, the blonde-maned actress whose best-selling poster and "Charlie's Angels" stardom made her one of the most famous faces in the world, died Thursday. She was 62, and had battled anal cancer off and on for three years.
O'Neal was arrested in September when deputies found methamphetamine during a probation search at the Malibu, California, home of his father, actor Ryan O'Neal. The younger O'Neal was on probation for a 2008 felony drug conviction involving heroine and meth.
Monday's court order will allow Redmond O'Neal out of jail for up to three hours for the funeral. A sheriff's deputy is to accompany him at all times, according to the order, issued in Los Angeles County Superior Court.
O'Neal, 24, will be allowed to wear civilian clothes for the funeral.
He is undergoing what the sheriff's department has called an "intense drug rehabilitation program" in the L.A. County jail.
Filed under: Farrah Fawcett