The results of toxicology tests on the body of Michael Jackson may not be available for six to eight weeks, the Los Angeles coroner's office said Friday.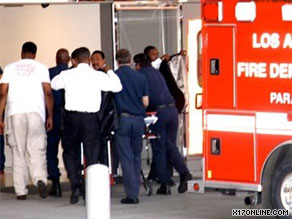 Ed Winter, assistant chief coroner, said the autopsy exam will be conducted Friday, but few results are expected Friday because of the extensive tests being performed.
"The likelihood is very slim that we will have any results to release today because of the extensive [tests] that we're going to be performing," he said.
The office will likely not determine a cause of death "until we get results of all the tests," he said.
Filed under: Breaking News • Larry King Live • Michael Jackson