We'll be continuing our coverage on the latest in the tragic death of "The King Of Pop," Michael Jackson – and we've got his friends paying tribute to him – tune in tonight to hear from Liza Minnelli, Quincy Jones, Usher, Miko Brando and others!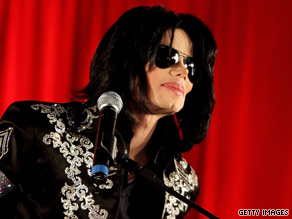 Here's what they've had to say so far on Michael's passing:
Liza Minnelli says: "He was a kind, genuine, and wonderful man. He was also one of the greatest entertainers that ever lived. I loved him very much and I will miss him every remaining day of my life."
Quincy Jones had this to say, "I am absolutely devastated at this tragic and unexpected news. For Michael to be taken away from us so suddenly at such a young age, I just don't have the words.  Divinity brought our souls together on The Wiz and allowed us to do what we were able to throughout the 80's. To this day, the music we created together on "Off The Wall," "Thriller" and "Bad" is played in every corner of the world and the reason for that is because he had it all…talent, grace, professionalism and dedication. He was the consummate entertainer and his contributions and legacy will be felt upon the world forever."
What did Michael Jackson mean to you?!?  We want to know – leave us a comment, or if you have a question for one of our guests tonight, let us know!
Filed under: Larry King Live • Michael Jackson