A small group of people gathered Tuesday to remember Caylee Anthony, whose remains were found in December, on the anniversary of the 2-year-old's disappearance.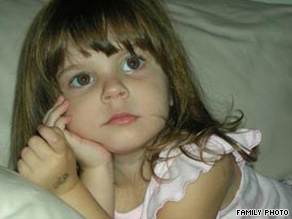 At a park in Orlando, Florida, members of a Facebook group formed in Caylee's memory asked Richard Grund to lead the gathering. Grund's son, Jessie, was engaged at one time to the girl's mother, Casey Anthony, who has been charged with Caylee's murder.
Grund told about 30 people gathered under the park pavilion near the children's playground that he believed it was important to remember Caylee in a park and not at the location where her remains were found.
Grund said it was important to hold "a memorial to remember Caylee to mark this day to remember her as a little girl, to remember her joy and laughter."
Caylee Anthony's story played out daily on cable news talk shows and Orlando's local media for the past year.
Grund told the small group the focus needs to be taken off the legal issues and put back on Caylee.
Filed under: Caylee Anthony • Justice