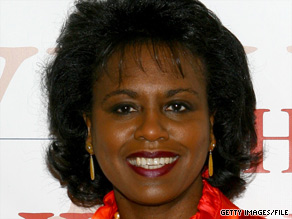 Anita Hill will always be linked to the Senate confirmation hearings for the Supreme Court. 
In 1991, her testimony during the confirmation of Clarence Thomas prompted a generation of women to stand up against sexual harassment.
On the cusp of the Senate hearing for Sonia Sotomayor, Hill, today a professor of law at Brandeis University, talked to ESSENCE.com about Sotomayor, a former classmate of hers at Yale Law School, and the legacy of her Senate Judiciary Committee testimony all these years later. The following is an edited version of that interview:
ESSENCE: What do you think of Sonia Sotomayor as a Supreme Court nominee?
Anita Hill: I think it's an excellent choice, just on the face of the selection. Here's a person who has years of experience on the bench, and has distinguished herself in private practice as well, and has been a prosecutor.
I think she's got an incredible breadth of experience. Clearly she's an exceptional mind, having done very well at her undergraduate school, Princeton, and law school at Yale. But that's just the beginning. There are other things that I think make her a great choice. ESSENCE: Georgetown professor knows what's next for Sotomayor
ESSENCE: Things like... being a woman and a person of color?
Hill: Absolutely, that's part of it. But I think she's a great choice not simply because she's a Latina. She has acknowledged that as part of her identity, in a way that I think is very responsible and wise.
Filed under: Justice • Supreme Court