Media maven Oprah Winfrey earned 10 times more than Angelina Jolie last year, but the actress bumped the talk show host from the top spot on Forbes' 2009 Celebrity 100 list just released by the business magazine.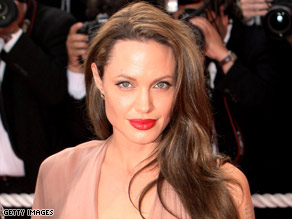 Jolie's fame, evidenced by magazine covers and TV, radio, newspaper and Web stories, outweighed Winfrey's, giving her the edge as "the most powerful celebrity in the world" based on Forbes' formula, Forbes Senior Editor Matthew Miller said.
Winfrey, who was at the top for two years straight, grossed $275 million last year, compared with Jolie's $27 million, Miller said.
"We try and measure a celebrity's power, and we look at two metrics to do that," Miller said. "We look at money, and we look at fame."
A world tour, which helped Madonna pull in $110 million, and a bumper crop of tabloid gossip pushed the Material Girl into the third spot, up from her 21st ranking on last year's list.
Beyonce Knowles held steady in fourth, same as last year, with $87 million in income from her multiplatform empire, Miller said. Forbes leveraged the singer-actresses fame by placing her on this week's cover.
Filed under: Entertainment