By Peter Dyke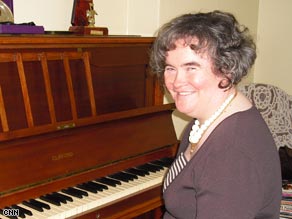 Stressed-out Susan Boyle threw Britain's Got Talent into chaos yesterday by threatening to quit just 24 hours before the grand final.
The Hairy Angel is cracking up over her amazing zero-to-hero star status.
Churchgoer Susan, 48, cannot take the pressure of being in the media spotlight every day.
And she has been left in tears by the recent backlash from critics – and celebs such as Lily Allen, 24 – slating her as over-rated and fake.
Filed under: Larry King Live