The Pontiac car brand, once marketed as General Motors' "excitement division," will be killed off by the end of next year, the carmaker announced Monday.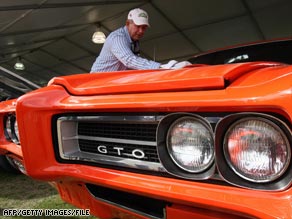 The decision to shutter Pontiac was one of several aggressive steps GM spelled out in an updated survival plan Monday. The government has given the company until the end of next month to restructure and slim down in order to survive.
The new GM will focus on four core brands: Chevrolet, Buick, GMC and Cadillac.
The fate of three other troubled lines - Saturn, Saab and Hummer - will be decided at a later date, GM said. They are likely to be sold off or shut down, while Pontiac will be shuttered.
Filed under: Auto Industry